Caregivers Resources
The following collection of resources are available to help you and your loved ones.
Caregiver Corner
The Caregiver Corner provides recordings of all past caregiver events put on by Passages Caregiver Resource Center.
CAREGIVER CORNER
Family Caregiver Alliance
The Family Caregiver Alliance provides resource and referral information to caregivers. The site features online support groups, and provides information on upcoming tele-workshops for caregivers.
Family Caregiver Alliance Fact Sheets
Alzheimer's Association
The Alzheimer's Association offers numerous resources for caregivers; their website includes fact sheets, resource information, publications, and news items related to Alzheimer's disease. This site also provides links and contact information for regional chapters.
Visit Their Website
National Alzheimer's and Dementia Resource Center
The goals of the NADRC include, but are not limited to, the provision of expert technical assistance to AoA/ACL and its grantees, as well as making program information and resources available to individuals and organizations outside the Alzheimer's grantee community. Resource center staff provide individualized technical assistance to grantees and AoA/ACL program staff when requested. This assistance can include consultation on specific topics related to Alzheimer's disease or dementia, grant reporting requirements and submission process, or other topics requested by grantees. The expertise of the Resource Center team is broad, with combined experience and knowledge related to a variety of topics including, dementia-capable systems, supportive services for people with dementia and caregivers, evidence-based caregiver interventions, behavioral interventions for people with dementia, data collection and reporting, and program evaluation.
Visit Their Website
ShiningCare
Shining Care is a local non-profit established in 2009 with a mission to give compassionate support, expert guidance, and assistance to at-risk elders, disabled adults, and their loved ones to maintain safety and wellness. Serving Redding, Shasta, Yreka, Red Bluff, Weaverville, and neighboring communities
Visit Their Website
Brain Injury Coalition
The Brain Injury Coalition is a non-profit organization of individuals with brain injury, family caregivers, and professionals who provide education about brain injury to the community, information and referral to services specific to brain injury, advocate for brain injury survivors and their caregivers, maintain a website that provides access to publications and various resources and provide a lending library of DVDs related to brain injury.
Visit Their Website
Parkinson Association of Northern California
For more than 25 years, the Parkinson Association of Northern California has been providing programs and services to improve the quality of life for those facing Parkinson's disease throughout our region. In the past several years, we have made great strides in developing new and viable services. The Parkinson Association's programing emphasis supports the fact that while there is no cure for Parkinson's, those diagnosed with the disease can take steps to live well. The Parkinson Association of Northern California is dedicated to enhancing the lives of people with Parkinson's, their families and carepartners. We live our motto, ``Building Community for the Journey.``
Visit Their Website
AARP
Through this site, the American Association of Retired Persons (AARP) contains articles, tools and forums to assist caregivers in navigating the "labyrinth of caregiving".
Visit Their Website
California Advocates for Nursing Home Reform
CANHR publishes fact sheets on a wide range of topics important to long term care consumers, including nursing home information, Medi-Cal eligibility, elder abuse, etc.
Visit Their Website
Rosalynn Carter Institute for Caregiving
The Rosalynn Carter Institute for Caregiving provides a forum for professional and informal caregivers. Their focus is on bringing attention to caregiving, and providing information to caregivers.
Visit Their Website
California Health Advocates
This website provides information about Medicare benefits and long-term care for people who live in California.
Visit Their Website
Family Medical Leave Act (FMLA)
This website provides information about The Family and Medical Leave Act. FMLA is a labor law requiring covered employers to provide employees with job-protected and unpaid leave for qualified medical and family reasons.
Visit Their Website
Parkinson's Foundation
We have everything you need to live better with Parkinson's.
Visit Their Website
Ahora Que?
Recibir el diagnóstico de enfermedad de Alzheimer puede ser duro, pero obtener información confiable y apoyo adecuado puede ayudarle a saber qué esperar y cuál es el siguiente paso que debe tomar.
Visite su sitio web
Vivir Mejor: Comer saludablemente
Es importante de comer saludable para vivir mejor en la tercera edad. Estos consejos le ayudara para empezar.
Visite su sitio web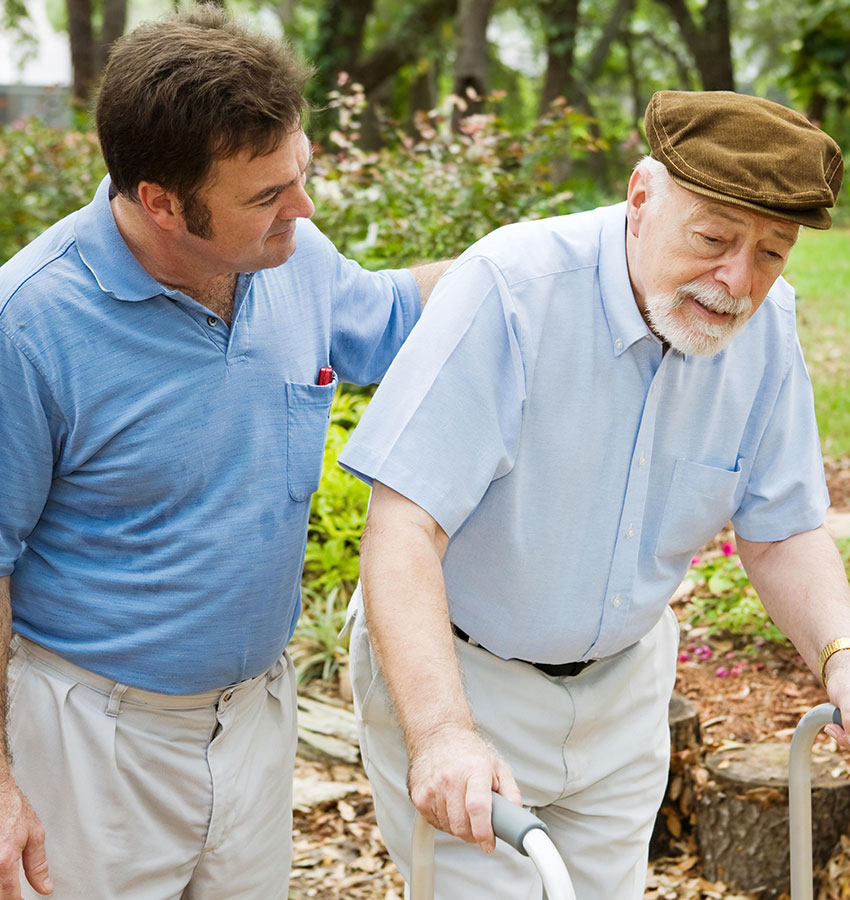 Passages Caregiver Resource Center
530-898-5925