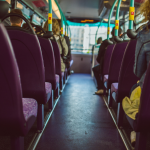 Do you have MEDICAL APPOINTMENTS and NEED A RIDE?
B-Line wants to make it easier for Butte County residents to get to non-emergency medical destinations. To design the right services, we need to know where you or your family members have trouble traveling to, for:
🚌 Doctor appointments
🚌 Pharmacies
🚌 Dentist/Eye care
🚌 Mental health care
🚌 Medical tests
🚌 Other healthcare trips
Take their survey to help them help you!
https://www.surveymonkey.com/r/ButteNEMT
Complete this short survey by November 23 to be entered in a drawing for one of ten $50 gift cards.
FREE HEALTHCARE SERVICES
CHICO CLINIC – NOV. 12 – 14, 2021
SILVER DOLLAR FAIRGROUNDS | CHICO, CA
DENTAL * VISION * MEDICAL
IMPORTANT INFORMATION

• All services are FREE; You do NOT need proof of insurance, employment, income, residency, 
immigration status, or an ID to receive them.
• Please visit our website prior to the clinic date for information regarding how to access clinic
services. Due to the COVID-19 pandemic, wristbands may not be distributed as at the 2019 clinic.
• What to bring: Your prescription medication, appropriate clothing, food and water
• What not to bring: Illegal drugs, alcohol or firearms
• For more information, visit: www.californiacareforce.org/clinics
For more information please click here or Folleto en español aquí
Flyer Here
folleto del evento en español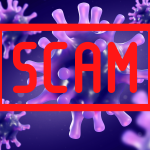 COVID-19 SCAM
Frequently Asked Questions: LTSS Visitation Rights & COVID-19
PG&E's Public Safety Power Shutoff Program (PSPS) Assistance
Would You Or Someone You Know Benefit From Mental Health Counseling or Substance Abuse Treatment? 
If so, watch this video by clicking on the image to the right. —->